About Us
Welcome to Big Blue Motorcycle Lift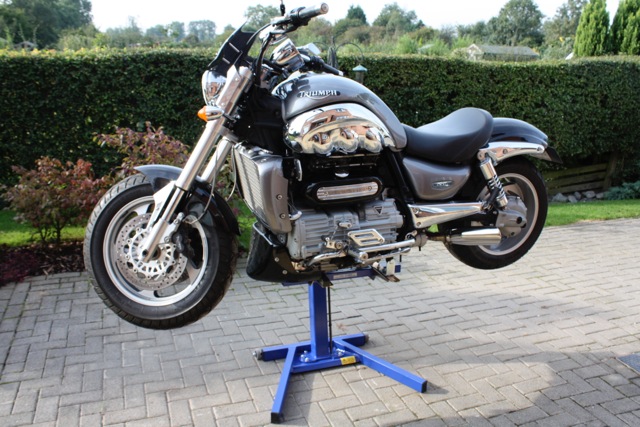 Big Blue Motorcycle Lift products and services are distributed across North America by Diamond Marketing Solutions. Our founder and CEO Donald Willick began riding motorcycles over 40 years ago, firing his passion for everything motorcycle.
While traveling throughout North America on two wheels Donald has come across many products made for the motorcycling community that he has admired from a distance. That all changed when Donald was introduced to the Easy Rizer Big Blue Professional Motorcycle lift, it was then he knew there was nothing available here in Canada that would make working on or cleaning a motorcycle easier than raising it to work bench height on a Big Blue.
Being a life long Entrepreneur Donald set the wheels in motion to secure the sole Canadian rights to supply our country with the best, and most safe motorcycle lifts and stands available in the world. Born out of this commitment to the "best" Big Blue Motorcycle Lift was born. Browse our website, watch our videos and marvel at the perfection that is Big Blue.